Overview of fintech and cryptocurrency legislation in Turkey: presentation by Dr. Cigdem Ayozger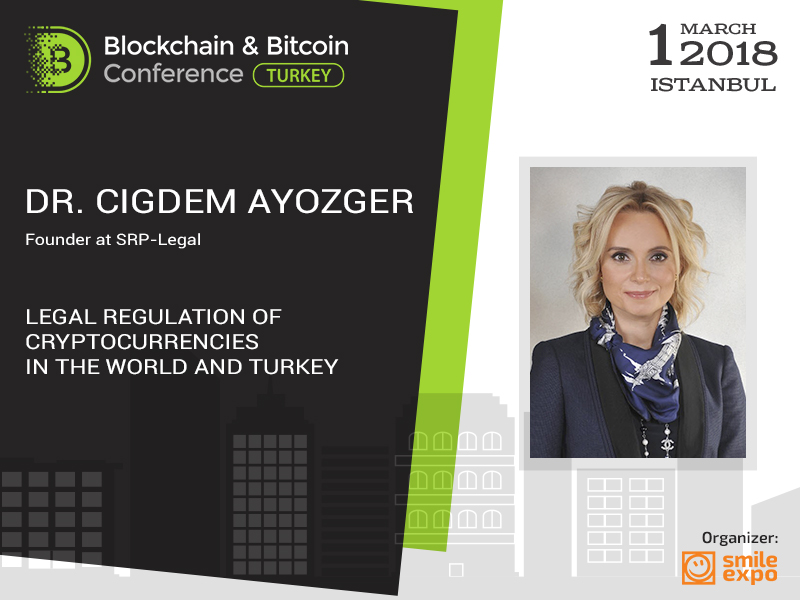 Dr. Cigdem Ayozger, the founder of SRP-Legal, believes that the future of cryptocurrencies will be determined when they will receive a legal status. At Blockchain & Bitcoin Conference Turkey, she will focus on the latest changes in the development and regulation of financial technologies and cryptocurrencies in Turkey. Besides, she will speculate about the development of these sectors.
Founded by Dr. Cigdem Ayozger, SRP-Legal is an Istanbul-based law firm, cooperating with Turkish and international companies. SRP-Legal focuses on various areas, including data protection, fintech, the latest technologies, mass media and telecommunications. Dr. Cigdem Ayozger is a practicing lawyer, specializing in mass media and IT sector. Prior to her own company, she has worked for Turkcell Group (Turkey's largest telecommunication company) for 10 years. Dr. Cigdem Ayozger has been the Chief Legal & Regulation Strategies Officer at Turkcell Group for the last few years. The expert obtained a Master's degree in Law from Istanbul University and London School of Economics.
Speaker's presentation at the conference will be titled "Legal regulation of cryptocurrencies in the world and Turkey". She will explain what existing laws are regulating fintech and cryptocurrencies in Turkey, compare legislative regulation of these sectors in the country and the world, conclude whether Turkey is a crypto-friendly state and speculate about the future of cryptocurrencies and decentralized financial technologies in Turkey.
---