Experts will discuss the global role of cryptocurrencies and prospects of financial technologies at Blockchain & Bitcoin Conference Turkey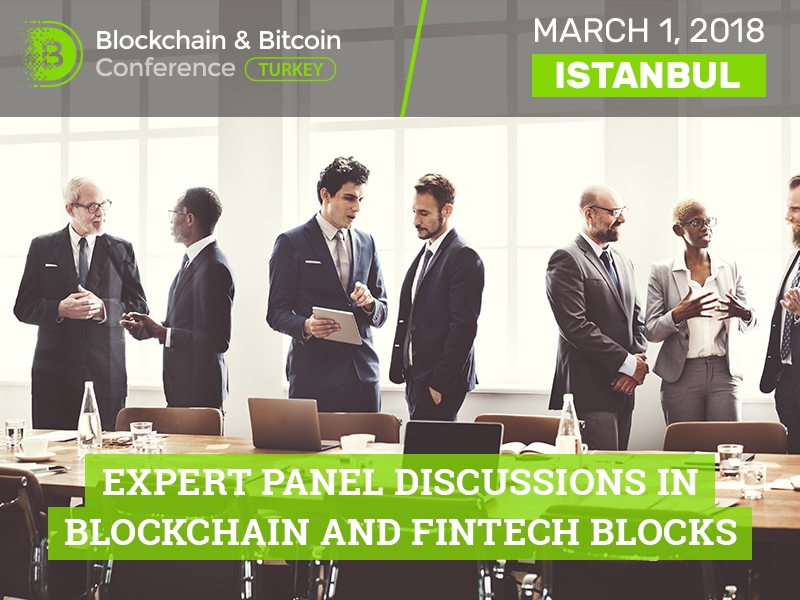 On March 1, Istanbul will host Blockchain & Bitcoin Conference Turkey. The event is dedicated to cryptocurrencies, blockchain projects, and investments in these spheres.
The conference program embraces three directions: Blockchain, Fintech, and ICO. Industry experts from Turkey and other countries such as Bulgaria, the USA, and Singapore will present presentations on these topics.
Speakers will talk about sectors with high potential for blockchain integration (financial services, education, events, insurance) and will touch issues that are topical for the community: blockchain security, regulation of the industry, development of the ICO sector, investments in blockchain projects.
Apart from reports of experts, the conference program includes two panel discussions, where speakers will discuss the global role of cryptocurrencies and their impact on the world economy, as well as the future of the fintech industry.
Discussion in the Blockchain block
The topic is "Importance and Effect of Cryptocurrencies and Blockchain Technology Globally". Experts will gather to discuss how blockchain and cryptocurrencies may change our habitual world in the next few years.
The following experts will participate in the discussion:
Mahir Cipil, chief marketing officer at Ray Sigorta insurance company.
Blockchain evangelist Cemil Sinasi Turun, author of the first Turkish projects involving cryptocurrencies and blockchain.
Onur Baran Caglar, advisor on finance, telecom, and blockchain technologies.
Gordon Einstein, the USA, managing partner at CryptoLaw Partners legal firm.
Discussion in the Fintech block
The topic is "Prospects of the Financial Technology Industry". Panelists will meet to debate the most probable development patterns of the fintech industry focusing on blockchain.
Participants of the discussion:
Patrick Bosteels, co-founder of startup community Stage-Co and voluntary network CoderDojo, whose members teach gifted children to code.
Bulent Tekmen, co-founder of the Turkish fintech startup Colendi.
Stefano Virgilli, Italian serial entrepreneur, currently running business in Singapore. Stefano is a chief marketing officer at fintech company Copernicus Gold, advisor at a business incubator, and a mentor for small businesses.
Become a participant of Blockchain & Bitcoin Conference Turkey and find out expert opinions about the blockchain industry firsthand!
---
Register to the conference until February 28 and get a 20% discount using the BBCpromo promo code.