Growthhacking ICOs: A data driven hustle. Presentation by Aleks Bozhinov at Blockchain & Bitcoin Conference Turkey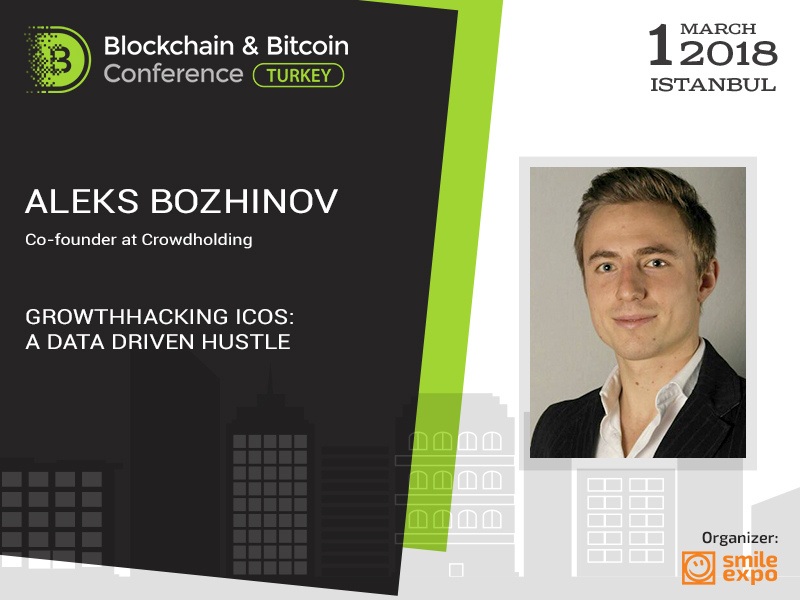 An expert Aleks Bozhinov will tell how to file all the tools existing in Internet marketing in order to launch a successful ICO using growthhacking.
Aleks Bozhinov is a veteran of the business development by means of zero-cost marketing and growthhacking. The speaker believes that nowadays not content, but data are a driving force. Growthhacking turned out to be a reliable marketing method for searching new possibilities as well as data usage at all ICO milestones.
Aleks Bozhinov has two successful startups and active work at Google behind his back. Currently, he is Co-founder at an open innovative platform Crowdholding, Marketing Advisor at ICO companies, Business Focus and Online Marketing Coach.
During the presentation, Aleks Bozhinov will also investigate real-life case studies on the successful usage of growthhacking by startups.
Register to Blockchain & Bitcoin Conference Turkey in order to get to know all the information first.