Blockchain technology: how will financial services change in Turkey? Co-Founder of Colendi Bulent Tekmen will provide the answer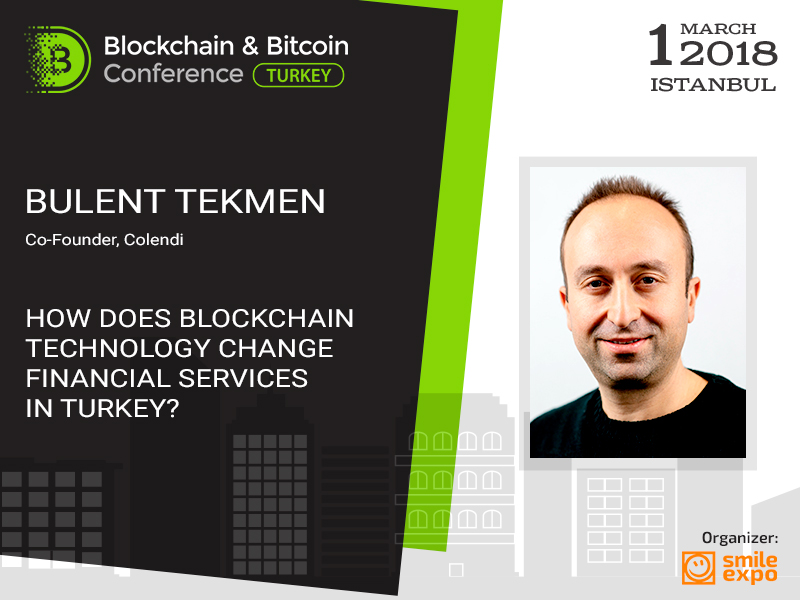 Successful entrepreneur, Co-Founder of Colendi Bulent Tekmen will become a speaker at Blockchain & Bitcoin Conference Turkey.
Bulent will speak at the Fintech session with the presentation on the topic "How does blockchain technology change financial services in Turkey?"
The speaker will focus on the new ways of accessing to finance, which new credit scoring methods will exist in the future, lending from a blockchain wallet, and will explain the notion of P2P financing.
Bulent is a well-known entrepreneur, founder of a number of successful fintech startups, frequent speaker at international conferences. In 2012, he became a co-founder of the leading Turkish e-money company ininal.com, which has reached more than 3 million accounts and 1 million active digital wallet users monthly.
Bulent has been working for years on the digital transformation of the banking industry. In 2017, he founded Colendi, a cross-border platform for decentralized micro crediting. With Colendi users can borrow small amounts not considered by banks.
---