Blockchain & Bitcoin Conference: blockchain and cyber security – from KPMG Turkey Director Servet Gozel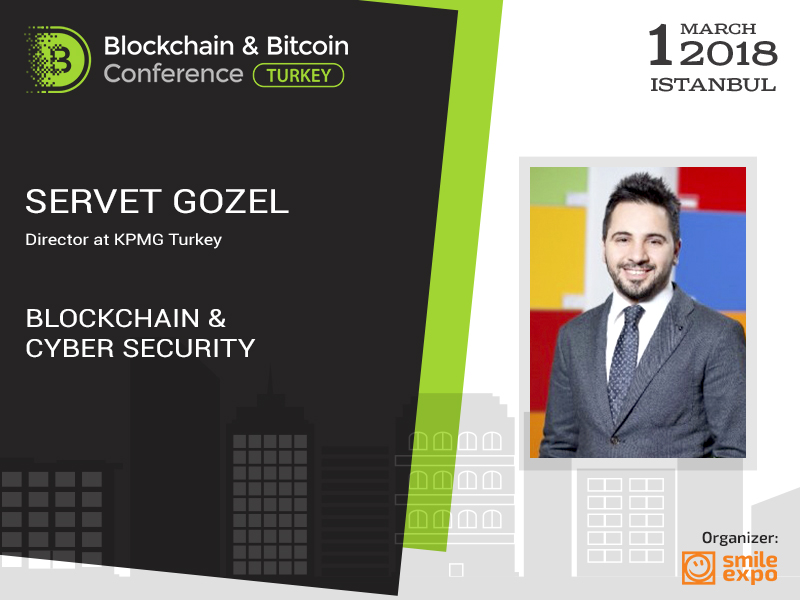 Are you interested in effective risk management in the blockchain industry? Blockchain & Bitcoin Conference Turkey speaker Servet Gozel will talk about everything you need to know about blockchain and cyber security.
Servet Gozel is the director of KPMG Turkey, a company that provides audit, tax and consulting services. He manages the teams that provide services to major customers in financial sphere, telecommunications and other product/service providers.
From 2005 to 2008, the speaker worked in the Department of Information Risk Management at KPMG. After getting the CISA certificate in 2009, he worked as an IT management coordinator in the international financial group CEB in Amsterdam. Soon Servet joined KPMG in the Netherlands, and then returned to IRM in Turkey.
Speaker's areas of professional activity are IT, process audit, databases and analytics, business processes improvement, payment systems and third-party services.
At the conference, Servet will talk about blockchain and cyber security. Presentation key points:
history of cyber security and cryptography;
cyberpunks and first attempts;
general problems of communication: double spending/byzantine generals problems;
how encryption and mining works;
how secure is blockchain;
private vs public blockchain and current attack vectors.
---